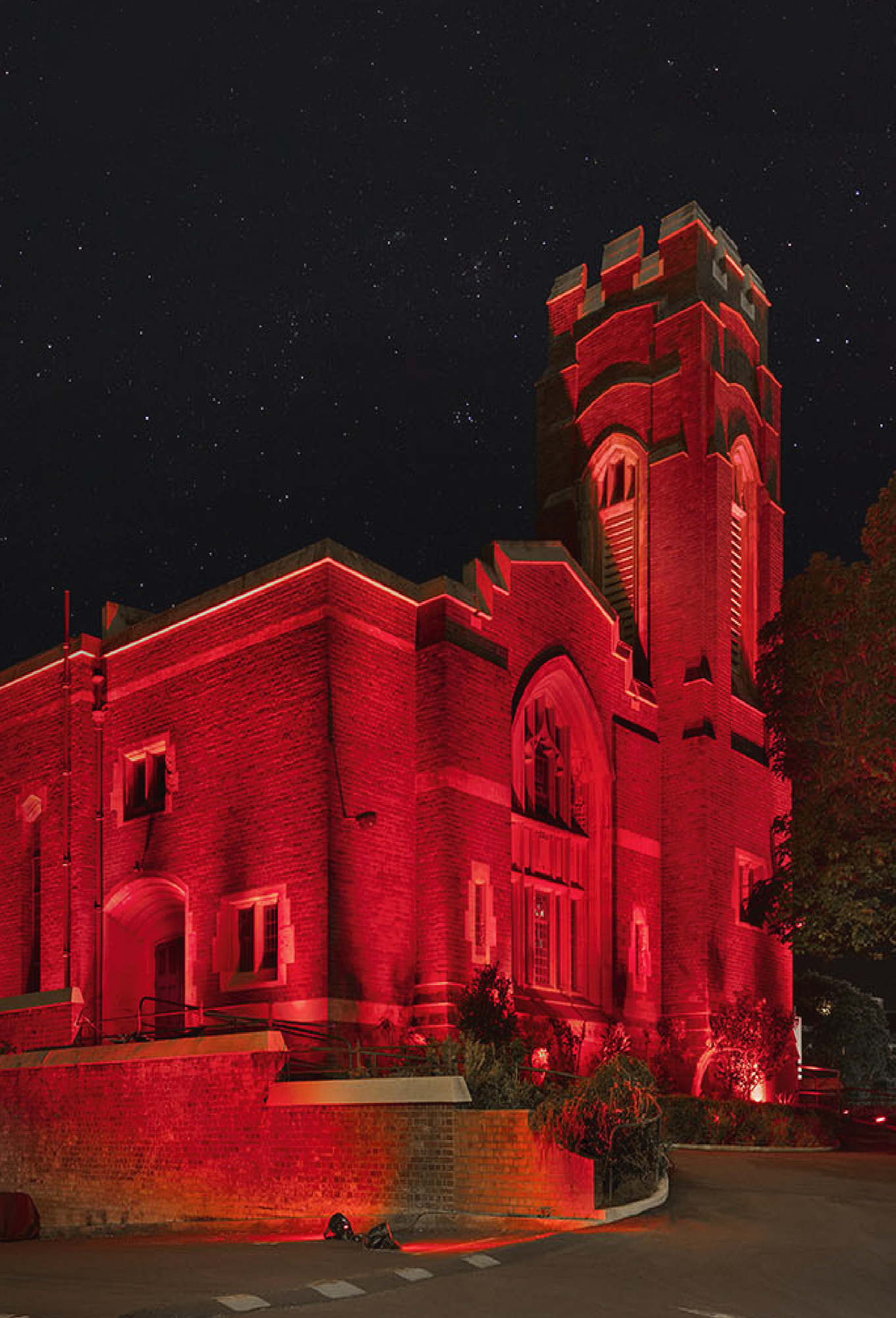 To the Stars
Watch Now
Running time: 45 minutes
St David's, New Zealand's living WW1 memorial is at grave risk. This World War One Soldiers' Memorial Church in Auckland is under imminent threat from commercial development. Friends of St David's Charitable Trust invites you to help buy St David's to secure it in perpetuity as a living memorial. Every dollar counts and is a vote to save St David's! The tender to buy closes 17th June. Buy a ticket to the online concert-movie 'To the Stars' or donate directly at GiveaLittle.
&nbsp
TO THE STARS | STREAMING SEASON: NOW - 14 JULY.
The Friends of St David's Trust invites you to experience the inaugural online concert-movie TO THE STARS and you'll become a founding supporter of the St David's Centre for Music. This intimate virtual concert miraculously filmed in a single day in the great hall of St David's features a star-studded lineup of New Zealand musical artists, and highlights the glorious interior and sparkling acoustics, which make this historic place an ideal centre for music.
Sparkling performances by Simon O'Neill, opera singer; NZ Trio (piano, violin, cello); Flavio Villani (grand piano), Rita May (acoustic guitar singer/songwriter); Horomona Horo (taonga puoro); Zosia Herlihy O'Brien (organ); the Graduate Choir, piper DJ Harvey and family and trumpeter Stephen Bemelman.
Season runs from now – July 14. Buy your ticket now and receive a code to watch the concert at any time until 14 July.
Proceeds from ticket sales go to Friends of St David's Trust (Charitable) and start from $25 (AUD). You have the option of selecting a higher level of gifting if you are able to.
To acknowledge your generosity your ticket 'To the Stars' also puts you in the draw to WIN one of three Max Gimblett ONZM Remembrance quatrefoil artworks, that were exhibited at Te Papa Tongarewa. To ensure all our supporters have a chance to win, we'll be drawing the winners throughout the season. The first winner on 30 May, the second on 20 June and the third on 14 July.
&nbsp
HOW TO BECOME A FOUNDING SUPPORTER OF THE ST DAVID'S CENTRE.
You can join us by purchasing a ticket for 'To the Stars', and by donating to our Givealittle campaign. www.RememberThem.nz Every donation counts! Consider your donation as a vote to create The St David's Centre for Music! Especially if you are also able to help raise awareness of the campaign by sharing among your friends. We are now urgently seeking significant partners to assist with this important purchase of St David's. If this could be you or someone you know, we encourage you to get in touch. For further information please contact Paul Baragwanath on [email protected]
Please note: This concert will be available to stream until 11:59pm NZST, Wednesday July 14, 2021. Ticket Price is in Australian Dollars (AUD)