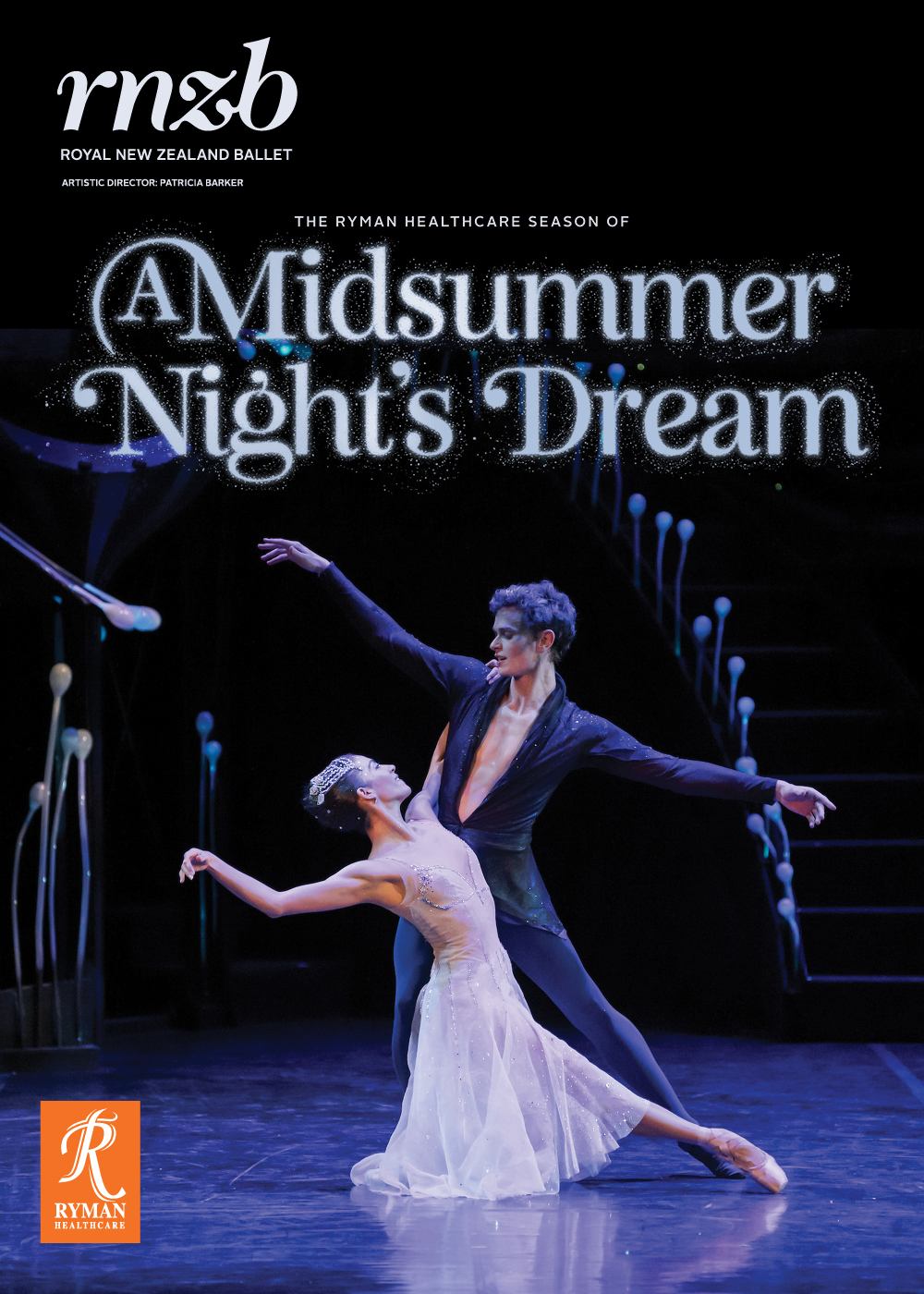 A Midsummer Night's Dream – Live in Your Living Room
Friday December 3 2021, 9:00 AM NZDT (110 mins)
Let the Royal New Zealand Ballet transport you to a fantastical world of dazzling dance, music and enchantment. Choreographed by the late Liam Scarlett at the beginning of his short but blazingly bright international career, A Midsummer Night's Dream was an overnight sensation at its premiere, with capacity audiences throughout its first New Zealand tour.
Distinguished New Zealand designer Tracy Grant Lord created the glorious vision of Shakespeare's iconic characters and enchanted wood, illuminated with lighting by Kendall Smith. Former RNZB Music Director Nigel Gaynor's musical arrangement adds to Mendelssohn's wonderful overture, written when the composer was just 16, together with his incidental music to the play and arrangements of Mendelssohn's chamber music, piano solos and other orchestral works, to create a two act ballet. The music is performed here by the New Zealand Symphony Orchestra, recorded during the premier season in 2015.
Available to watch online | 3 – 12 December 2021
A Midsummer Night's Dream is sponsored on stage and on screen by Ryman Healthcare. A co-production with Queensland Ballet.
Please note: This stream will be available to watch until Saturday December 11 2021, 11:59 PM NZDT
This event is no longer available